---
Awais Ahmad – Sales Associate
Awais Ahmad recently joined Legend Properties after working in the investment banking industry for over 15 years. During his time in the investment banking business, Awais worked at NatWest Markets, RBC Dain, Glocap and UBS. At Legend Properties, Awais is focused on transactions in the Hospitality (hotels and restaurants), Retail and Multi-unit residential (apartment complexes) industries.  He has an extensive network of private equity investors and strategic investors, both domestically and on an international basis.
Awais is a graduate of the University of Texas at Austin.
Email: aahmad@lpre.com
Office Number: 610-941-4034 Ext. 127
---
Maria Rita Aristone – President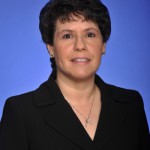 Maria Rita Aristone brings over 21 years of experience in retail leasing and tenant representation.
She began her career working for DePetris Realty Group in 1982 as administrative assistant to James J. and Michael DePetris. She also worked with Jim DePetris at KoDe Development, a shopping center development company that was formed in 1985. When the DePetris family formed Legend Properties, Inc. in 1990, Maria joined as a sales associate and was later named Vice President and partner in 1998. In September 2006 she was named President of Legend Properties.
She has been an active member of ICSC since 1982, and has been part of its PA/NJ/DE committee for over 10 years. She was Operations Co-Chairperson from 2002-2005. She has also moderated many panels for ICSC throughout the years.
She has had a stellar career representing both shopping center owners and tenants in the Delaware Valley and Central New Jersey regions. She enjoys strong, long time relationships in these areas for many years. As a listing agent she has leased hundreds of stores over the years. As a tenant representative she has handled such accounts as Bike Line, Michaels, AT&T Wireless, Old Navy, Starbucks, and Red Wing Shoes, just to name a few.
In her role as President, Maria oversees the Legend sales force, as well as the operations and marketing departments.
In addition to being a member of ICSC, she served on the Board of Directors for W.I.R.R.E. and is currently a member of Tri-State Commercial and Industrial Board of Realtors.
She graduated from St. Maria Goretti High School in South Philadelphia, attended real estate and finance classes at Temple University, and graduated from The Paralegal Institute of Philadelphia in 1987.
Maria resides in Voorhees, New Jersey, with her father, brother, and Pomeranian "Sonny".
Email: maristone@lpre.com
Office Number: 856-231-1010 Ext. 202
---
Jean Bialoskorski – Corporate Services/Accounting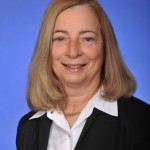 As Vice President of Corporate Services, Jean coordinates and manages the executive team while assisting in the daily operations of all satellite offices. A team member since day one, she oversees the talent and guidelines of all offices, while making sure the nuts and bolts of the operation run smoothly. Jean is a 20 year member of the ICSC and is a licensed New Jersey agent.
Email: jbialoskorski@lpre.com
Office Number: 610-941-4034 Ext. 110
---
Catherene Cardinale – Marketing Coordinator
Catherene Cardinale joined Legend Properties, Inc. in 2008.  Her current responsibilities include the coordination of marketing activity for the Company.  She designs marketing brochures and literature, maintains web content, coordinates email campaigns as well as advertising and public relations.
Email: ccardinale@lpre.com
Office Number: 610-941-4034 Ext. 105
---
Jeff Carter – Sr. Sales Associate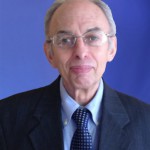 Jeff Carter joins the Legend team with over 40 years experience in commercial and industrial brokerage. He came to Philadelphia to head up the leasing program for 401 North Broad St. and 1309 Noble St and successfully negotiated leases for approximately 1.6 million square feet.
Prior to joining Legend, Jeff spent 21 years at the Albert M. Greenfield Company leasing and selling commercial and industrial real estate. Jeff has negotiated with the Federal Reserve of Philadelphia, SunGard, IBM, GlaxoSmithKline, Mitchell & Ness, Amtrak, Kinney Parking Systems and other large national companies.
Jeff and his wife have lived in center city Philadelphia for over 35 years and raised two daughters here.
Email: jcarter@lpre.com
Office Number: 610-941-4034 Ext. 123
---
Jack Corcoran -Sales Associate
Jack joined the Legend team is 2012 and trained in the Mentor Program under James DePetris.  Before joining Legend, Jack worked with AllState Insurance.
Email: jcorcoran@lpre.com
Office Number: 610-941-4034 Ext. 131
---
John DeCusatis -Sales Associate
John joined Legend Properties in 2015 and is based our Plymouth Meeting office.
After graduating from East Stroudsburg University with a Bachelor of Science degree in Environmental Studies, John worked for two civil engineering companies where he specialized in land development and subdivision in the Poconos and suburban Philadelphia markets.
John started his own successful environmental consulting company and subsequently transitioned to a position with Stroud Township after serving as a member of the Township Planning Commission.
John served as Planning Administrator, Commercial Zoning & Codes Officer and Alternate Sewage Enforcement Officer for Stroud Township in Pennsylvania. He also worked with business owners to coordinate requirements needed to open a business and develop land in Stroud Township. John remains an active member of the Stroud Township Sewer Authority.
He received his real estate training at Temple Real Estate Academy and lives in the Pocono Mountain area.
Email: jdecusatis@lpre.com
Office Number: 610-941-4034 Ext. 116
---
David DePetris – Principal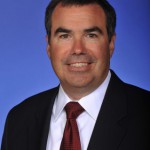 An Licensed Broker-Salesperson and Principal of Legend Properties, Inc., David DePetris has over 19 years experience in retail commercial brokerage. David has an outstanding track record in leasing centers for Landlords and has also been successfully involved in a number of Tenant Representative accounts such as Ace Hardware, Cutters Mill, Great Clips for Hair; Helzberg Diamonds; Save A Lot Food Markets.
David is Office Manager of the Plymouth Meeting Office. He is also a member of the company's Executive Management Team. He is a member of ICSC.
Prior to joining Legend Properties, Inc., was a CPA with Ernst and Young and Bowman and Company. David graduated from Villanova University in 1987 with a Bachelor of Science in Accountancy.
Email: ddepetris@lpre.com
Office Number: 610-941-4034 Ext. 107
Cell: 856-912-1165
---
James DePetris – CEO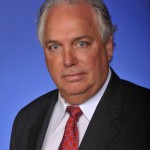 As Chief Executive Officer and Broker of Record of Legend Properties, Inc. James DePetris brings over 31 years experience in retail leasing and development to his leadership of the company.
He began his own brokerage company, DePetris Realty Group, Inc in 1980, leasing for major Landlords in eastern Pennsylvania, Southern New Jersey, New England and Florida, and doing site development work for expanding national chains. As a general partner in KoDe Development, he began developing shopping centers in 1985, completing 16 projects totaling over 1.5 million square feet of retail space.
In 1995 Jim DePetris became Chief Executive Officer of Legend Properties, Inc. and he has since led the company to phenomenal growth, successfully establishing Legend Properties, Inc. as a dominant company in the retail brokerage business. Besides expanding the company to five locations, he launched Legend Properties, Inc. into the property management business with Legend Management Services, Inc.
Mr. DePetris has been an active member of the International Council of Shopping Centers since 1979. A frequent mediator at ICSC retailer panels, Mr. DePetris has also been a spokesman for the Urban Land Institute and the American Appraisal Institute.
As a retail tenant representative, Jim handles a number of clients including: The Big M divisions: Annie Sez and Mandee, Michaels Crafts, Chili's (Quality Dining) and Modell's Sporting Goods. While his focus has been on retail brokerage in past years, his development experience has been extremely instrumental in finding sites for shopping centers, leasing retail space, development consulting and arranging joint ventures.
Among his many achievements, Jim DePetris has been a finalist for both Entrepreneur of the Year and Tri State Excellence Awards, and he is especially proud of the NAACP Exemplar Award and the National Economic Development Partnership Award, given in recognition of his outstanding work in urban Philadelphia development.
Jim resides in Gulph Mills, PA with his wife Mary and their four daughters, with daughter Thea residing in New Zealand.
Email: jdepetris@lpre.com
Office Number: 610-941-4034 Ext. 108
---
Michael DePetris – Principal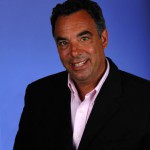 Michael is a Principal of Legend Properties, Inc. and manager of Legend's Center Philadelphia Office. Mike was one of the founding members of Legend Properties when it opened for business in 1990.
Mike is a member of ICSC, He specializes in Center City, Philadelphia leasing along with handling leasing, sales, listings on the Main Line and throughout Pennsylvania. Mike has done tenant representation, representing such clients as Boston Market, Children's Place, Linen Factory Outlet, & Gallo Clothing.
Email: mdepetris@lpre.com
Office Number: 610-941-4034  Ext. 135
---
Steven J. DePetris, CCIM – Principal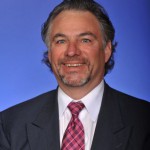 Steven DePetris is a Principal of Legend Properties, Inc and manager of its Cherry Hill Office. One of the founding partners of Legend Properties, Inc., DePetris is a Certified Commercial Investment Member (CCIM) and a member of the Southern New Jersey Development Council and the International Council of Shopping Centers.
Steven's areas of expertise are tenant representation and site selection. In particular, he has excelled working with restaurant/retail chains at various stages of expansion, and most enjoys the task of bringing a newly expanding chain into the Philadelphia marketplace.
Understanding the dynamics of developing and implementing a strategic market plan for multiple sites has been the key to many successful expansions. Mr. DePetris currently represents Petco, Yogurtland, Chili's and TD Bank. Retailers as diverse as Friendly's, Boston Market, Best Friends Pet Resorts and Salons, Bertucci's, Fuddruckers, Lost City, Einstein Bagels, Arby's, Eckerd Drugs, and Save-A-Lot have also looked to Steve for his brokerage abilities and knowledge of the marketplace.
In the area of restaurant dispositions, Mr. DePetris has handled the disposition of approximately 35 Roy Roger Restaurants, 41 Pizza Hut Restaurants, 8 Surplus MRO-Mid Atlantic Fast Food properties, 5 Boston Market Properties, 3 Taco Bell Properties, 3 KFC Restaurant properties, and 2 Shoney's Properties.
In the area of retail leasing, Mr. DePetris' experience includes The Shops at Liacouras at Temple University, which is 100% leased; Temple University's Entertainment & Community Education Center, Greater Germantown Housing Development Corporation redevelopment project at Chelten & Wayne Avenue in Philadelphia, Mount Airy USA retail and mixed use projects on Germantown Avenue; Teres Holding projects at 40th & Chestnut, 4001 Chestnut Street, and 104 40th Street at University of Pennsylvania.
Prior to Legend Properties, Inc., Mr. DePetris was Mid Atlantic Director for KoDe Development Associates in Norfolk, Virginia. In that position he gained extensive development experience in land assemblage, contract/leasing negotiation, pro-forma analysis, project management, and CAD programs.
After graduating in 1982 from the U. S. Naval Academy with a major in Mechanical Engineering, Mr. DePetris spent six years in the Naval Nuclear Propulsion Program serving on the USS Virginia and the Nuclear Mobile Training Team.
Email: sdepetris@lpre.com
Office Number: 856-231-1010 Ext. 203
---
Alan Dinenberg – Vice President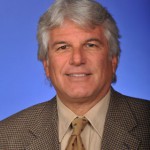 Alan's real estate career has expanded over the last twenty plus years.
He began his career in the parking garage/lot development field. He traveled from Boston to Florida developing parking structures for two major operators on the East Coast.
He also did a short stint developing retail sites for a local developer before venturing into the retail end of the business.
Alan also owned and operated a small chain of video stores located in the Delaware County area. After selling his business, he went into the brokerage field with Colliers Lanard & Axilbund and then on to Legend Properties, Inc.
In 2001, Alan became one of the first profit sharing partners in Legend Properties growth plan.
Email: adinenberg@lpre.com
Office Number: 954-414-8099
Cell Phone: 610-420-1600
---
Nicole Dudek – Administrative Assistant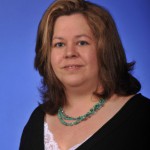 Since 2001, Nicole has been the front person Administrative Assistant for both Legend Properties and Legend Management LLC.  Nicole assists both management and sales agents with daily needs and marketing material.
Email: ndudek@lpre.com
Office Number: 610-941-4034 Ext. 100
---
Jamar A. Gordon – Sales Associate
Jamar joined Legend Properties in 2013 and is based in our Plymouth Meeting office. He joins Legend with more than 13 years of professional real estate experience. He has enjoyed success in investment property sales and analysis, site selection, buyer and tenant representation, seller and landlord representation, contract and lease negotiations. Upon becoming a license realtor he completed sales training with Coldwell Banker Homesale Service Group in Lancaster County (now Prudential Home sale Services) were he earned Top Listing Agent and Top Sales Agent throughout his tenure. Also becoming a Multi-Million Dollar Producer within his initial twelve months of sales production.
In 2003 he transitioned to Century 21 Fagan & Associates, LLC were he continued a successful sales track record and received awards for becoming Agent of the Month, Top Listing Agent and Multi-Million Dollar Club. In 2005, he preceded to enhance his sales experience by working with a local firm specializing in business mergers and acquisitions. Later, returning to Century 21 Fagan & Assoicates, LLC which was eventually sold to Coldwell Banker Select Professionals. Along with residential sales, Jamar has successfully completed transactions involving commercial investment property sales, industrial, and hospitality areas of real estate. Jamar is a member of the Pennsylvania Association of Realtors (PAR) and the National Association of Realtors (NAR).
In past years Jamar extended his professional services to the community by volunteering as a guest speaker for the Lancaster Housing Opportunity Partnership (LHOP), and serving as a resource for first time homebuyers for seven years. He has also served as the Assistant Sergeant of Arms for the Loyal Order of Moose #299, located in Lancaster. Additional community involvement includes serving as the President of Board of Directors for the Crispus Attucks Community Center, as a member of the Board of Directors for the former Eastside Athletic Center, and as a committee member of Balance Approach for Restorative Justice (BARJ), all in Lancaster.
Email: jagordon@lpre.com
Office Number: 610-940-4034 Ext. 126
---
Pamela McVeigh – Property Accountant
Photo and bio coming soon.
Email: pmcveigh@lpre.com
Phone: 610-941-4034 Ext. 104
---
R. Douglas Olmstead, Jr., P.E. – Development Manager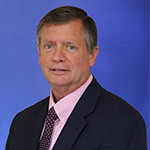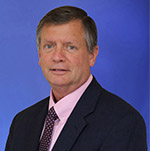 R. Douglas Olmstead, Jr., P.E. joins DEPG with over 40 years experience in development management. Focusing primarily on the Pocono region, Mr. Olmstead offers expert oversight on developments such as, Smithfield Gateway, Summit Square, Route 611 Plaza, Mary Ann's Plaza and Butler Plaza.
Doug is a graduate from the University of Pennsylvania in Civil Engineering with additional focus in Transportation and Environmental studies in post-graduate work.  Throughout his career, he has been involved in the planning, design and construction of numerous residential and commercial projects throughout Northeast Pennsylvania.  The depth of his design experience has involved all facets of a project from initial planning to detailed design of the stormwater, water, sewerage systems, as well as the permitting, public presentation and construction observation of the project.  His experience also extended to both the private and public sector.
Public service is a key element in Mr. Olmstead's career which has ranged from the Rotary Club, Dale Carnegie, United Way, the Greater Pocono Chamber of Commerce and the Pocono Health System to professional service organizations such as Monroe CARE and the Monroe County Vocational and Technical Institute.
Email: dolmstead@lpre.com
Phone: 610-941-4034 Ext. 141
---
Jennifer Stevens – Administrative Assistant
Jennifer Stevens joined Legend Properties in 2016 and comes to our team with over 15 years of administrative management, presentation, meeting coordination and organizational skills.  Her current responsibilities include providing executive support to our CEO and working on projects with our marketing team.  Jennifer attended West Chester University as a music education/vocal performance major.  She also completed coursework in business administration as well as completed commercial property and casualty insurance underwriter coursework. She resides in Conshohocken with her two sons and is a frequent volunteer in the local community supporting women's education and church groups.
Email: jstevens@lpre.com
Office Number: 610-941-4034 Ext. 106
---
Quintin Todd – Sales Associate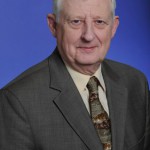 Quintin is a Sales Associate in the Plymouth Meeting office where he focuses on retail space in southeastern PA.
A long term resident of Pennsylvania and a graduate of local schools, he was worked internationally and nationally on the purchase and sale of real property held by ongoing businesses by representing management in this specialized area.
He has negotiated leases for: Cross Fit, Zumba, and Balance Dance; Kumon Learning Systems; Red Wing Shoe, Legendary Leather Products; Rumsey Electric Supplies; Sneider Law; USHA's Indian Grocery, Dee's BBQ, Toot Sweet, and The Great Valley Grill; and a franchise operator for Painting with a Twist.
Quintin lives in Paoli, PA, where he and his wife raised their family.
Email: qtodd@lpre.com
Office Number: 610-941-4034 Ext. 121
Cell: 610-420-6980
---
Joseph Whitelock – Sr. Vice President of Finance
Joseph Whitelock joins Legend as Senior Vice President of Finance. Mr. Whitelock has over 30 years of corporate real estate financial and accounting experience. As Senior Vice President of Finance, he will be responsible for negotiating and acquiring real estate financing, procuring private equity, and maintaining relationships with financial institutions and investors.. He will assist the firm principals in acquisition and development projects while overseeing all property management operations for Legend Management Services.
Prior to joining Legend, Joe served as Chief Financial Officer for MRA Group, located in Horsham, PA. He also served as controller and treasurer for Kahn & Company, a Philadelphia-based real estate firm.
Mr. Whitelock has a Bachelor of Science degree in Accounting from Pennsylvania State University and is an Enrolled Agent with the Internal Revenue Service.He also holds a Pennsylvania Real Estate license and is a member of the board of directors for the Gloria Dei Communities Corporation. Joe resides with his family in Towamencin Township where he has served the community as Township Auditor.
Email: jwhitelock@lpre.com
Phone: 610-941-4034 Ext. 102